I'll Make A Claim
Mar 02
Apple iVOD Follow-up
http://techcrunch.com/2012/03/01/aero-lawsuit-see-you-in-court/
Following up on my last post about Apple's strategy in the television market I thought I'd share this link.  I think it strengthens my assertion that the first cracks in the status quo of the television (all encompassing) supply chain are going to be legal issues regarding what you can and can't do with content.  What do you have the "rights" to view either for free (FCC controlled broadcast television in the US) or that you've paid for (cable/satellite).  The company that leverages the legal loopholes and provide a great experience should have a great first mover advantage.
Feb 24
Apple iVOD?
There's been a lot of talk and speculation about Apple and their entry into the television market.  I thought I'd throw my hat in the ring with my own speculation.
I don't understand why Apple would be interested in building a television.  What makes more sense to me is that they would build the next-gen cable/satellite box.
Here's my rationale:
You don't replace your television very often so adoption of an Apple television set would be slow.  My guess is that the average television probably lasts 7 years.  I had a rear-projection set that I bought in 1996 that lasted until 2010!  Granted it wasn't my primary set by that time but it was in service none-the-less.
There are a ton of competitors in the television business but only a handful in the cable-box business.  And they suck at software.  Scientific Atlanta (now part of Cisco) and Motorola are players in this market.  Apple could reinvent the user experience as they've done in music (iTunes) and mobile apps (App Store) and disrupt that market.
The pixels on a television aren't disruptive.  How you interact with the content could be.  This is where they would focus their attention.  A new software platform and the right partnerships (Time Warner, Comcast, Cox, DirectTV, Dish Network) and they could dramatically change the way most people interact with their television content.
Here's the kicker.  A lot of people claim that everyone wants to get rid of their cable or satellite and go "over the top" and pay for content as they consume it.  Ain't gonna happen!  At least not very quickly.  It's not as simple as getting rid of the middle man and paying for your content directly.  Who would fund the expensive production costs for the high quality shows you've come to love and expect when you turn on your tv?
I'll claim that it's not paying the cable or satellite bill that everyone is tired of.  It's not being able to digest the content on-demand.  So here's what Apple is going to do…
They figured out that the key is in making video available on-demand, not trying to displace the cable/satellite providers.  I don't think it's the $100/mo that's the problem.  It's that you feel like you're paying for content you don't get to see.  You will obviously never be able to watch all of it but you might be willing to continue paying $100/mo if you know you have access to all of it when you want it.  And, you'll never have to worry about recording something in the future.
When you pay your cable or satellite bill each month you buy the rights to view a plethora of content.  Let's say there are 100 channels that you have access to and each of those channels is broadcasting 10 hours of original programming each day.  That's 1000 hours of content that you have the right to view every day!  How much of it do you consume?  Nielsen tells us you watch something like 5+ hours per day.  So there are 990+ hours of content that you have the right to view but don't get to see.  After it has aired, unless you record something with a DVR, you can't see it until it has been "programmed" to air again.
So I think Apple has figured out that the key to disrupting the television market isn't a television, it's making all the content you've paid to have access to available anytime you want to see it.  And they'll make search and discovery a joy for a change.  Apple is going to record every show that comes across one of their partners distribution pipes and make it available on-demand from their cloud of servers in North Carolina.  They only have to store one copy and if you have purchased the rights to see it (ie. paid your cable or satellite bill) you have access to that content 24 hours a day, 7 days a week.  And you can view it not only on your television set (with new Apple box) but on your mobile devices as well.  "Siri, I'd like to watch Discovery Channel" or "Siri, I'd like to start watching season 4 of Mad Men".
I'm not an attorney nor do I have access to the contracts that the distributors sign with the content owners but what gets interesting is whether or not Apple could get into the business of either stripping out the commercials when you time-shift the viewing (maybe another fee for commercial-less viewing?) or they can act as the middleman and offer ad targeting services to the distribution partners.
The cable companies want to ease out of the content business and focus on the high-margin bandwidth business.  I'll claim they may jump in bed with Apple and cede that part of the business to them over the next decade.  Apple isn't going to deliver you a new television.  They're going to build the world's largest DVR and give you access to an amazing catalog of content with your iPhone and iPad as the "remote control" of choice.
Am I crazy? 
Sep 27
The Weight of Business Plans
I'll claim the necessary propensity to rapidly adjust your new business strategy is inversely proportional to the time you invest in writing a traditional business plan.
The more you invest in a business plan the less likely you'll be willing to adjust.  Don't let a plan weigh you down. It is more important that, as you enter the market and learn, you be willing to adjust… no matter what "the plan" said.
The most important thing you can do is learn from your customers.  As the leader of your startup your job is to then filter that information and adjust strategy as needed.  If you're "married" to a plan you'll hesitate when you should quickly move in a new direction.
Writing a business plan can be a good exercise.  It helps you think through your approach to the market and how to describe your offering. Whatever you put in that plan will be wrong so don't treat it like the gospel.  It's an exercise, not a panacea.
Good investors understand this too.  If they don't, the weight of that plan doubles.
Image courtesy of Jen Waller
Sep 13
Solve the Right Problem
You should constantly move from idea to idea when you're working on a new startup… until you get to something that is scalable.  Then stop the ideation and focus on execution.
Rarely will the first idea be the one that should be scaled.  My friend Scott Clark (BuzzMaven) talks a lot about adjacent possibilities as a way of exploring new ideas which I think applies here.  You need to find a good solid idea to start the process and then riff on it.  This takes time so you should make sure you have the runway to go through this process.
I've been "riffing" on my new startup Punndit for about a year and a half now.  The original idea has matured and we now have a much more solid understanding of where we can create real value and build a business.  That was unclear 18 months ago.  We went from what would have been solving a local maximum to what we now think could be a global maximum.  Not sure you can get there without going through that process.
Your original idea is rarely the best answer so being comfortable with an iterative design process is critical to solving the right problem.
Aug 15
Energy Conserving Laggards
I used to say that "people are lazy" when thinking about the challenges of getting customers to try out my company's latest software.  I would push to make demos as simple as possible, ensuring there was a positive result for the user as quickly as possible.  I knew people wouldn't spend much time on something that didn't register with them immediately giving them a glimpse of the benefits they would receive if they adopted.  A decade ago I used to refer to the "golden five minutes" that someone would give to test a new product.  Today it's probably more like a "golden five seconds".  
I mentioned my "people are lazy" theory to my friend (and author) Joel DiGirolamo a couple of years ago and he aptly offered that "people conserve energy" was more appropriate.  That makes a lot more sense and maps into my optimistic lenses better than the lazy theory.
People aren't lazy, they rightly conserve energy.  It's biological.  It helps explain why people act the way they act.  In tech, it supports Clayton Christianson's Technology Adoption Life Cycle and the biological basis for Rolf Skyberg's Eternal Truths and Dangerous Curves presentation.
If you think of tech adoption in biological terms the "Innovators" are most likely to get eaten by the lions.  It's the "Laggards" that are playing it safe, conserving energy, and probably stand the best chance of survival.  Why waste energy until something has proven to be of substantial benefit?
For me, this also ties into why emulating familiar things generates quicker uptake in the tech world.  If you throw a new paradigm out there you have to convince people that it's worth a look.  Start with something they are familiar with and you're already half way there.  I wrote recently about Google's mimicking of Facebook's "Wall" in their new Google+ "Stream".  I claimed it was a smart move because everyone was already familiar with that paradigm and they immediately felt comfortable in the interface, ready to explore new features.
For entrepreneurs, this theory of energy conservation should be understood else it could prove to kill your company if you don't build it into your customer adoption models.  You're an Innovator and you think everyone should jump at the chance to improve their life with your new whiz-bang.  It will make them more efficient after all.  I'll claim if it's not an order of magnitude improvement adoption will be slow.  Don't get frustrated because everybody doesn't jump at your innovation, it's biological and most will wait to make sure the king's taster survives before they adopt.
Aug 08
Rise of Narrowcast Video
I find myself watching more and more narrowcast video these days, namely ThisWeekIn - Startups, ThisWeekIn - Venture Capital, TWiT.tv, Beet.tv, TED Talks, and others.  The interviews are a great way for me to attempt to keep up with the latest startups and their innovations.
I think we're reaching a tipping point in access to narrowcast content.  Not only can you watch this content in a web browser but easily access it from your living room couch, watching it on the big screen via your preferred connected device; Apple TV, Google TV, Roku, Boxee, etc.  The ease of access makes it competitive with traditional broadcast television for my attention.  Less Two And A Half Men and more Jason Calacanis is arguably a good thing.
Are you watching more narrowcast video?  If so, what are you watching?
Aug 03
My Lenses
I'm a visual thinker so I'm constantly writing down ideas and drawing diagrams.  I make a lot of diagrams.  At some point in this process "it" becomes clear to me.  I've often thought about the way I go about this process as some form of pattern recognition.
Recently, I've started thinking about my view of the world as a series of lenses.  I've formed theories and biases that become themes that I map the world into.  Those are my lenses.  We all have them.  
My lenses drive the way I think about developing software products and business models.  They allow me to quickly evaluate scenarios and provide guidance for making the thousands of decisions I make when starting a new business.  I think the lenses are part of the pattern recognition.  It's a mapping process.
You can cultivate your lenses.   It's what you read, who you talk to, the places you visit.  Invest in your lenses.
Aug 01
Are We In A Tech Bubble?
I was talking with my friend Jim D'Amico (@jamesldamico), founder of oncampus.com, the other day about the oft-mentioned tech bubble.  Jim and I were both questioning whether or not there is a bubble.  A lot of angel investors and VCs are claiming one as investment terms swing in favor of entrepreneurs.
With any surge in the availability of investment capital there will inevitably be winners and losers. Entrepreneurs should be careful not to inflate their valuations too early in their growth cycle.  It will likely come back to bite them even if they find early investors willing to pay at a high valuation.  It is unlikely they'll be able to grow (revenue) as quickly as their valuations suggest and could make it difficult to raise subsequent rounds of capital.
It seems to me there is a big difference between the high flying companies from the last tech bubble and today.  The high fliers today like LinkedIn and Demand Media have hundreds of millions of dollars of revenue each year; facebook and Groupon generate billions!  Jim suggested that there is a lot of revenue that has yet to be unleashed as consumers begin relinquishing small monthly payments for web services they value.  I agree with Jim.  We're already seeing this in the B2B SaaS market as dozens of startups are replacing incumbent services for a fraction of the cost.
It also seems counter intuitive to me to have a runaway bubble in a down economy.  Imagine the frenzy to some of these new startups if the economy were doing better!  There are probably some runaway valuation but there aren't hundreds of millions of dollars investing in sock puppets.   We may very well be in a bubble but I don't think it is anywhere near the levels we saw a decade ago.
What do you think?  Bubble or not?
Jul 29
Ideas Are Inert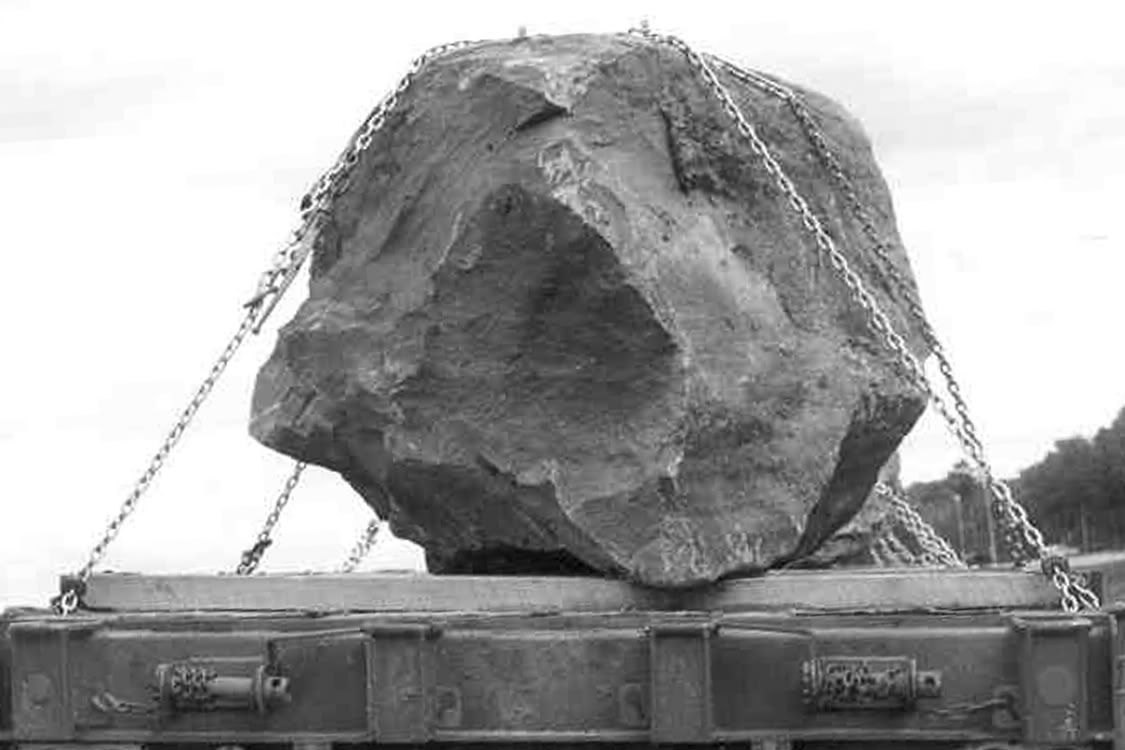 Most people don't realize how much energy goes into starting a new company.  Only by participating in one will you get a sense of the investment of time, money, and energy needed to give a great idea a shot at becoming a sustainable business.  And it won't happen over night.  One of the big challenges for first-time entrepreneurs is being ready for the multi-year slog that it normally takes to reach viability.  Most don't have the stomach for it.  It is truly a labor of love.  For some its love of the idea or product, for others it's love of the process.  Now on my third startup, I think I fall into the latter.
I meet a lot of people with lots of ideas.  I come up with new ideas constantly myself most of which are mediocre at best.  But ideas are inert.  They are fun to talk about and from that standpoint provide good entertainment, but without the massive amount of energy needed to turn any idea into a business it will sit idle.
It doesn't have to be a "great" idea to build a viable business.  With enough energy average ideas can work.  It's the great ideas that don't have the commitment of the founders to slog it out that is disheartening.  It's not easy, but great things don't come from easy.
Jul 27
Do You Trust Klout?
I try to stay on top of the latest media trends but admittedly often feel like a laggard.  I started lurking Quora a year or so ago and started thinking about their ability to rank your credibility in a given topic.  I could be highly influential in one niche area but fall into the masses in most others.  Being able to calculate that influence is an interesting opportunity to be solved.  Klout seems to be on the case.
I'm interested to hear your thoughts about Klout.  Is it a trusted measure of influence?
Jul 26
Value of "You"
I have never understood people that put a half-hearted effort into their work.  Over the years I developed an aversion to people who would use "I'm not getting paid enough" as an excuse for mediocre effort and outcome.  I could never understand the mindset.
I have always seen the work I do as investing in myself, not for someone else.  I developed a philosophy that I think would help people who think they are being shortchanged of their "value" when they feel like they're being underpaid.  Work today like you want to be paid at your next job.  That mindset means you'll constantly maximize your utility, invest in your own knowledge, and build your value.  If your current employer doesn't recognize it, your next one surely will.
Jul 25
Agile Development - Pixel by Pixel
I started using Gmail (for business) a couple of years ago.  I wish I had started making a screen grab of the interface every day so I could run back through the hundreds (maybe thousands) of often subtle changes that have occurred to the interface over that time.  I've joked that Google could move a button from the left side of the Gmail interface to the right one pixel at a time, day after day, and you wouldn't realize they had moved it.  Google is practicing Agile Development as they iterate and test dozens of ideas and changes to the user experience each day.
What seems most interesting to me is their ability to introduce new features and make small tweaks to the interface without causing much, if any, notice by users.  A new button here, a color change there; never enough change to confuse you or disrupt your normal use of the product.  Pixel by pixel, they iterate and improve the product.  Gmail users learn new features over time instead of being interrupted by an abrupt release where their world is turned upside down.  Given that there are tens of millions of users,  Gmail is a great example of rapid iteration sans massive disruption.
There are important lessons in this approach for application developers, both desktop and web-based.  As users are bombarded with more and more information and offered alternatives it is more imperative to improve your product(s) rapidly without disrupting utility to your customers.  You may lose them if you confuse them.
Jul 21
Calacanis & Blank on Netflix
If you're into startups you probably already watch This Week In Startups hosted by Jason Calacanis.  I watched one of the latest episodes yesterday morning features Steve Blank as a guest and lo and behold they were discussing several of the same things I posted about last week regarding Netflix' pricing changes.
I put the video up here on Punndit and made a couple of video comments.  Try it out and see what you think.  Punndit is the software platform I've been working on over the past year.  If you're interested in the Netflix discussion go to 23:20 in the video.
On Monday I wrote a post about the importance of story telling.  Jason Calacanis nailed it at min 33:00.  That is the story that Reid Hoffman should have told which would have alleviated a lot of last week's backlash.
Jul 20
The Thank You Economy
I recently read The Thank You Economy by Gary Vaynerchuk.  It's a good read and one I'd recommend to anyone who wants to better understand the influence social media platforms like facebook and twitter are having on businesses.  He will definitely make you rethink twitter as a one-on-one communication tool and not a "broadcast" platform.
Vaynerchuk describes how companies are leveraging these new tools to deliver a mass-personal experience.  These companies are once again leveraging technology to raise the customer service bar the implications of which are similar to the experience I described last week with Dell Computers in the late 90's.  The companies that "get it" and leverage these new capabilities will pull ahead.  Those that don't may not survive.  As Gary points out in the book, if you don't think it can happen quickly just look at Blockbuster and how sticking their head-in-the-sand led to a quick demise to Netflix.
I had the chance to see Gary speak at SXSW earlier this year.  Watch this clip to get a good idea of his style and gist of the idea behind the book.  He's definitely a dynamic speaker and passionate about his thesis.  I left his talk questioning in my own mind whether or not it was feasible to think you could communicate on a personal level with every one of your customers.  Basically, does it scale?  I applied the math to my own company, ArchVision and decided there is no reason you can't.  
Here's the quick math for ArchVision… 10 employees x 2,000 hours per year = 20,000 man-hours.  Imagine spending 5 minutes a quarter talking directly to every customer.  That means we could theoretically cover 240,000 customer interactions per year!  I wish we had that many customers!  Could we interact with 5,000 customers for 5 minutes each quarter?  The answer is yes, it's just a matter of priorities.
Read it.  You'll rethink the importance of social media to your business.
Jul 19
Rear-view Mirror Lies
At last week's IN2LEX meeting we were discussing how communities like Austin and Boulder gained the regard they have as vibrant, creative, innovation-hospitable communities.  I'll claim it was not a grand plan but rather heavy doses of successful start-ups and it is futile to try to emulate these communities without the runaway successful companies that makes a community fertile for growth.
Dell is the second largest employer in Austin with over 17,000 employees (The State of Texas is the largest employer in the area - source).  IBM and Motorola spinout Freescale Semiconductor are the other non-government/healthcare companies making up the top ten employers.  Boulder's largest private employer is IBM with Sun Microsystems, Level 3 Communications, and Seagate falling in the top ten.
The success of Dell set the stage for the growth of SXSW and Austin's "Keep It Weird" theme.  Keeping Austin weird is only "cool" because they have had several ultra-successful tech companies in the region that created an environment hospitable to growth.  I'll claim we probably wouldn't be talking about Austin if Michael Dell hadn't launched Dell Computers out of his dorm room 26 years ago.
I'll challenge you to name a community you'd like to emulate that isn't built on a modern, successful private employer or employers.  Better to concentrate on building successful companies (employers) than to look at the "cool" things that become emblematic of a community and yearn to emulate that aspect.  Chic follows runaway entrepreneurial successes. 
Which companies are going to breakout in your region and help create the environment needed to grow a community that everyone wants to emulate?  What are you doing to help them?